China Beach
Hidden away in an exclusive San Francisco neighborhood...a charming little beach!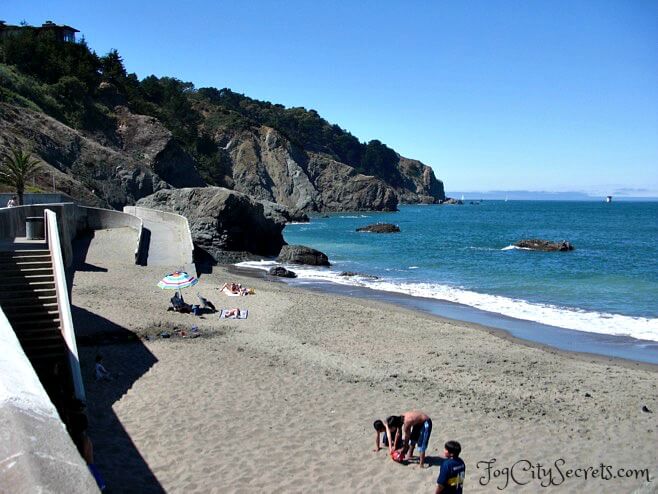 China Beach was named after the Chinese fishermen who used to camp here during the Gold Rush Era. Now it's a pretty beach used for sunbathing and picnics: not so well-known, and therefore not usually crowded.
Look left and you see the entrance to San Francisco Bay. Look right, and there's a nice view of the Golden Gate Bridge. 
China Beach is behind the Sea Cliff residential area, between Lands End and the more heavily-used Baker Beach. There's a parking lot on the bluff above the beach and a steep stairway, plus a winding ramp,  going down to the building. From there, another flight of stairs takes you down to the sand.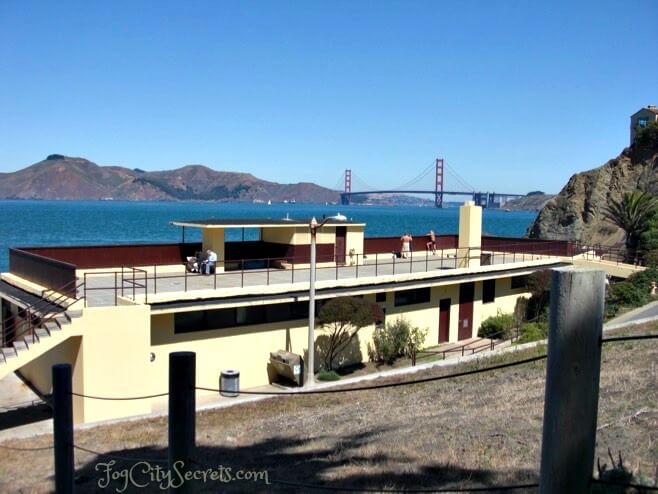 Park Recreation Building at China Beach
Tips for visiting China Beach...
The currents around San Francisco are very dangerous and even though you will see some people swimming at China Beach, I strongly advise against it. For more info on why it's a bad idea, see my page on San Francisco's rip currents.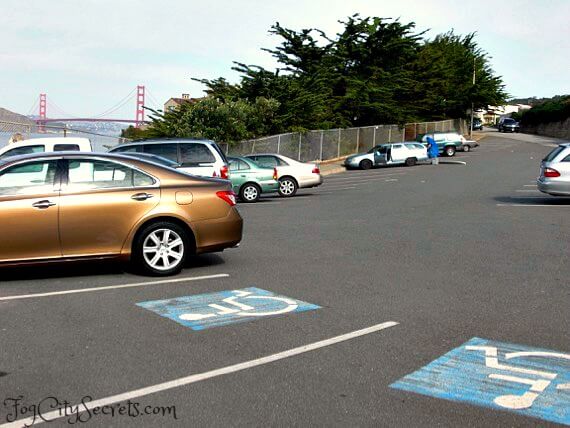 China Beach Parking Lot
This is such a gorgeous stretch of coast. If you can, check out the trail through Lands End next door. One of the prettiest walks in SF!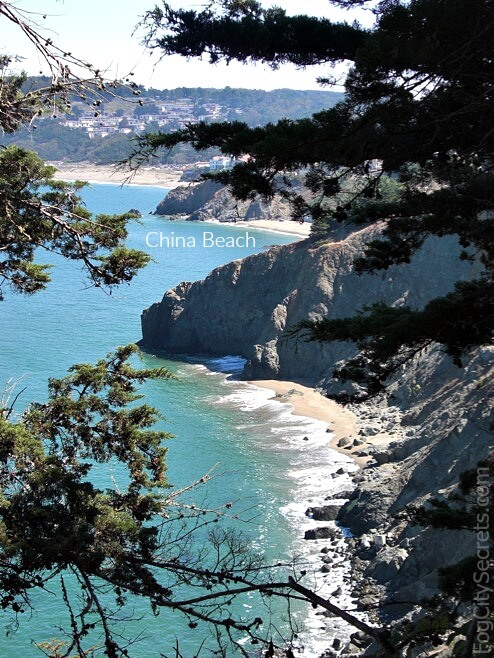 View of China Beach from Lands End Trail
The rugged beach closest to view here has no name, and isn't accessible from land. The next one is China Beach, and just past that is Baker Beach.
Fun things to do while you're here...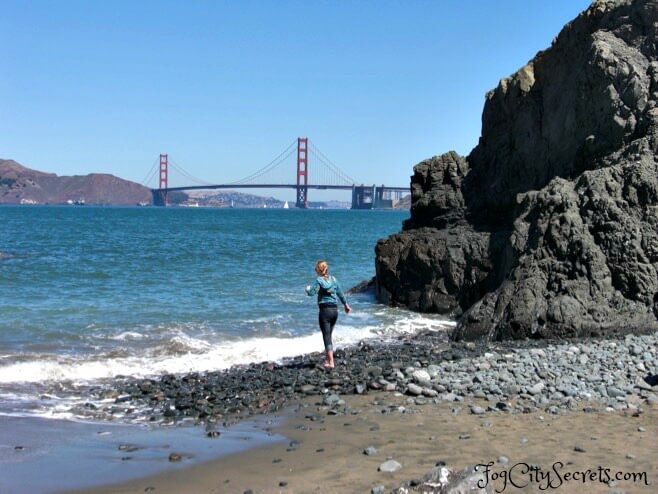 Tide Pool Area at High Tide
The neighborhood surrounding China Beach (Sea Cliff) is one of San Francisco's wealthiest.  It's fun to walk around and take a look at the amazing real estate here. Head down Sea Cliff Avenue or El Camino del Mar for some serious rubber-necking! Robin Williams had a house here.
If you come at low tide, you can explore the tide pools between China Beach and Baker Beach. You'll find lots of mussels, clams and other interesting sea creatures clinging to the rocks. Check the tide chart before you go.
Getting to China Beach
By Car...
By car, it's really easy. Sea Cliff Avenue dead ends at the parking lot for China Beach. It's usually not that crowded. If it's full, there is some street parking in the area.
By Bus...
From Union Square: take the 38 Geary bus (at Geary and Stockton St.) all the way out Geary Blvd., get off at the 30th Avenue stop, then walk about four blocks on 30th, then right on El Camino and left on Sea Cliff.
From downtown SF, take the 1 California to the California & 28th Ave stop, and walk down 28th two blocks, then left on El Camino and left on Sea Cliff. You can catch it on Sacramento St. at Davis, near the Embarcadero and Ferry Building, or along Sacramento as it goes through Chinatown.
---
More to explore...
China Beach