San Francisco Attractions
Posted June 1, 2023.
San Francisco Attractions: the Top 10 (
and more!)
A local's guide to the best places to visit in SF.
San Francisco is chock full of beautiful and iconic attractions. I've been to all of the places I've described. Here's my list of the best things to see in San Francisco.
Are some of them touristy? Absolutely! But they're a lot of fun; there's a reason they're popular tourist attractions!
Plus some more major attractions, and the some lesser known ones...
---
See my list of some city tours that have been rated highly, and some planning tips.
---
1. Alcatraz Island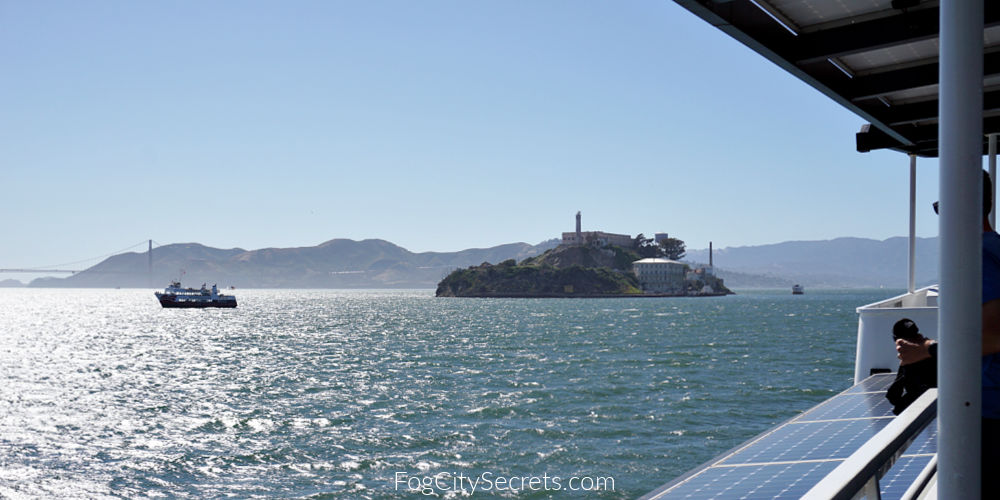 Alcatraz Island may be the most popular attraction in San Francisco. 
Over a million people make the trip out to the island every year to explore the prison and gardens of Alcatraz. You can go through the old cell block and see the cells where Al Capone lived.
The audio tour which is included in the ticket over there takes you through the prison and gives you fascinating information about the prisoners and the escape attempts.
See detailed info on:
---
2. The Golden Gate Bridge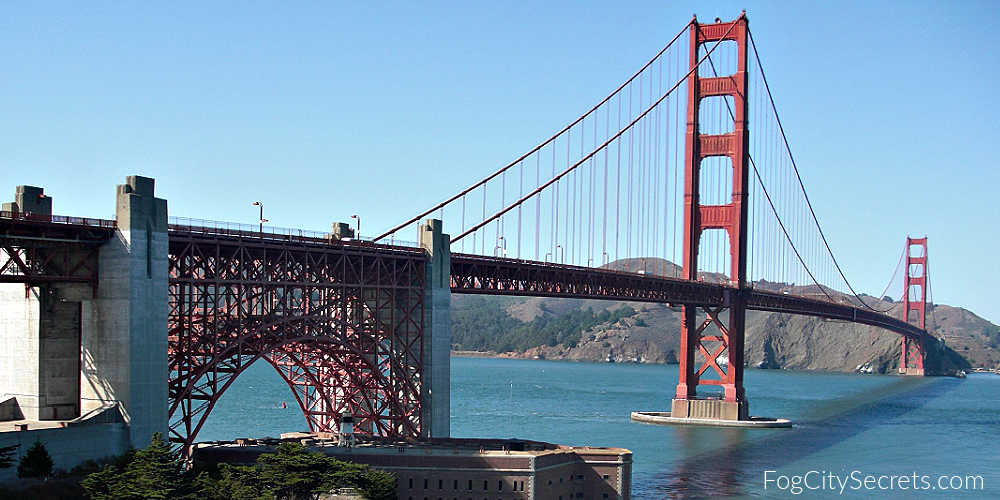 It's had to think of a more iconic sight than the Golden Gate Bridge. It's just as amazing in person as in the photos, maybe more so.

You can admire it from a number of viewpoints in the city or walk across it for the best views. Take a boat cruise right underneath it or ride a bike across it to the charming town of Sausalito.
---
3. Lombard Street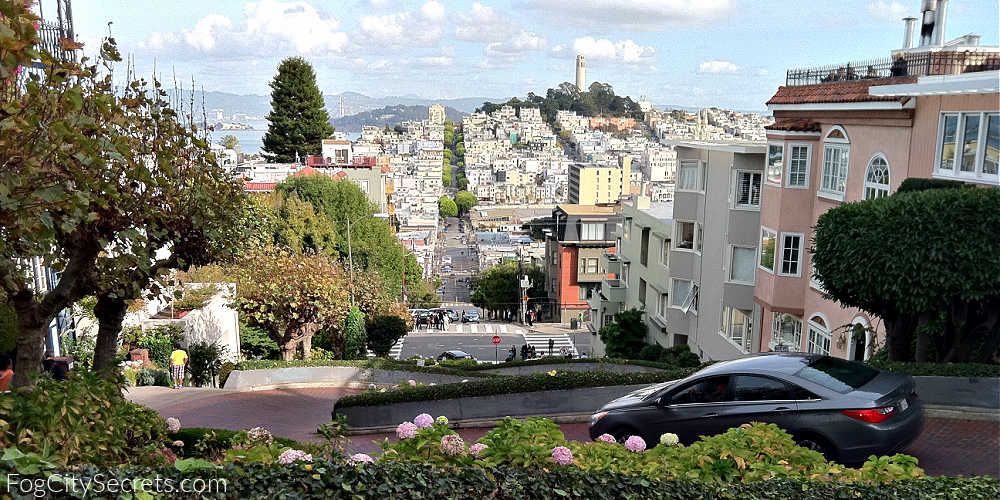 Is Lombard Street the crookedest street in the world? No, but it's definitely one of the prettiest! San Francisco even has a street that's twistier than Lombard.
Walk down it, drive down it, or even ride a little yellow Go Car down it. Site of a Hitchcock film, a TV series, and an eerie haunting.
See the details on exploring Lombard Street. 
---
4. Fisherman's Wharf
Visit one of the oldest neighborhoods in San Francisco, where the Italian fisherman brought their daily catch (and still do).
Fresh seafood, and waterfront ambiance. Catch a cable car, visit Madam Tussauds, and enjoy clam chowder at the Boudin Bakery. Explore old ships and a WWII submarine. Bay cruises and ferries to Sausalito leave from here.
---
5. Pier 39
Is Pier 39 worth seeing? The locals avoid it but it's really a fun place to visit. Lots of restaurants, arcade games, strange mazes, Italian carousel, souvenir shops, magic shows, musical stairs, a nice aquarium, bay cruises, rides, and more. And my favorite, the sea lions.
Don't miss it, especially if it's your first time in the city.
See Pier 39.
---
6. Chinatown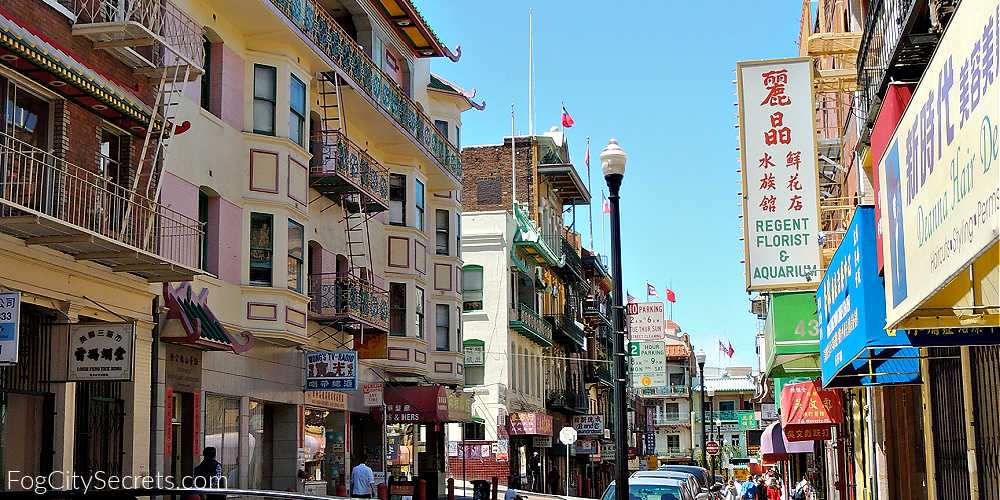 San Francisco has one of the oldest and largest Chinatowns in the world. It's like entering another world. Great place for eating dim sum, shopping for unusual items, and experiencing a different culture.
---
7. Golden Gate Park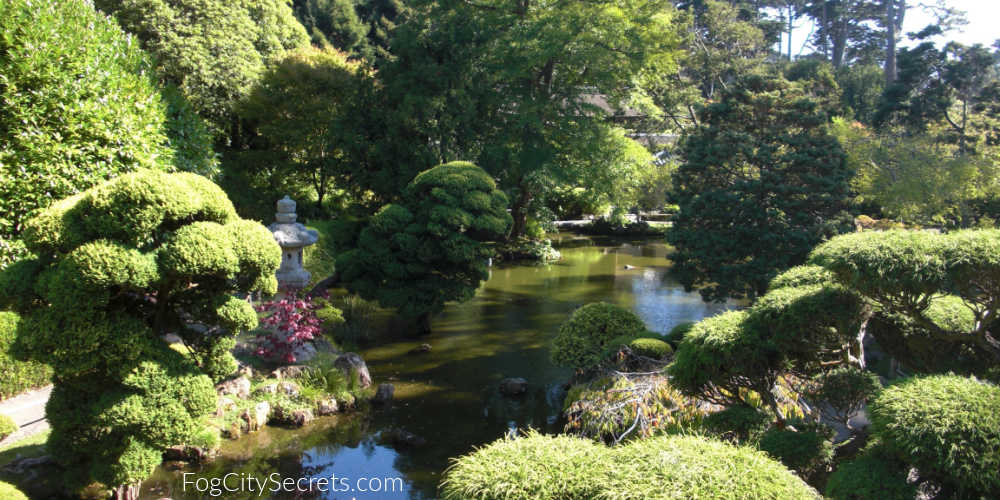 San Francisco's grand city park is even larger than Central Park in New York City.
It's an oasis of green in the western side of the city, full of lakes to boat on, museums, gardens, art studios, a variety of sports to play, a herd of bison, playgrounds, a carousel and more. There's so much to see there it would take days to do it all.
See my local's guide to Golden Gate Park: best things to see there, and cool stuff off the beaten track. including:
---
8. Twin Peaks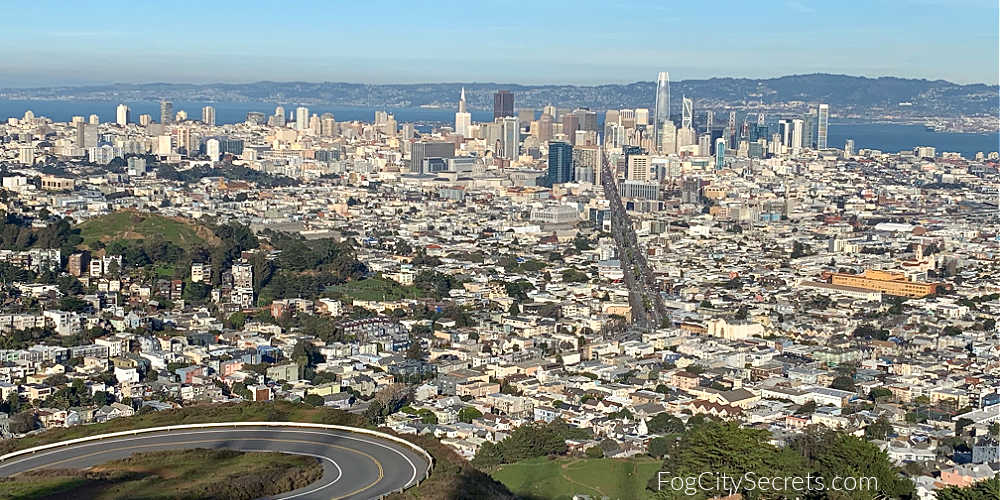 Twin Peaks is the tallest spot in the city (after the Salesforce Tower). It's two hills right in the middle and they give you a super, 360-degree view of the entire city.
See my tips for visiting Twin Peaks and photos.
---
9. The Painted Ladies
The row of much-photographed, pastel Victorian houses that are famous from postcards and posters, and being the site of the intro to Full House.
Why these Victorians, out of the hundreds of photogenic ladies in the city? Possibly because of the downtown city view as their backdrop.
Where are the ladies? Find them along the 700 block of Steiner Street at the Alamo Square park. You can GPS it as 710 Steiner Street, or take the Muni bus #21-Hayes and get off at Hayes & Steiner. See #21 route map.
---
10. San Francisco's Beaches
San Francisco has lots of gorgeous beaches. Not what people generally picture when they think of urban San Francisco, but not too surprising since we are sitting on a peninsula.
The best aspects of our beaches are the spectacular views of the city and the Golden Gate Bridge a visit rewards you with. What they are not are Southern California swimming and suntanning beaches (brrr!).
Most San Francisco beaches are not safe for swimming because of strong currents and rip currents. See my safety tips on avoiding the problems. 
---
More Attractions
But wait, there's more. 

---
Tips for planning your trip
---
City Tours
SF City Tours by bus and van
Want to have a guide show you the city? There are lots of choices available, but I picked out some highly-rated tours for seeing the city.
This can be a good option for first time visitors especially to get an overview of the top sights, allowing for further exploration later.
---
Hop On Hop Off bus tours
Another way to see the city is take one of the Hop On Hop Off buses.
They get you around the city in a big loop while telling you about the sights, and you can get on and off to explore the individual attractions, taking your time.
---
Go Car tours
We had a lot of fun riding the little yellow Go Cars around the city.
It's a GPS-guided tour while you're driving the car. It tells you where to go and narrates interesting info about what you are passing. 
Read about our Go Car experiences and avoid our mistakes (!) and check out the maps, or book a Go Car.
---