Updated December 18, 2022.
San Francisco's
Chinese New Year 2023
Celebrate the coming of the Year of the Rabbit with Chinese New Year in San Francisco... with tips from a local!
Chinese New Year this year arrives on January 22, 2023.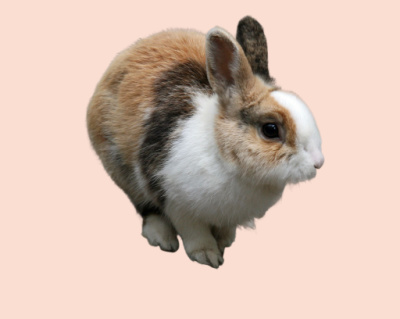 Celebrations for Chinese New Year in 2023 will be be similar to past years, including the parade, markets, pageants and street fairs.
The SF Chinese New Year Parade will be held on Saturday, February 4, 2023.
---
Highlights of the 2023 Chinese New Year Events in SF:
Chinese Flower Fair (Jan 14 & 15, 2023)
Miss Chinatown USA Pageant (Feb 3, 2023)
Gods of Wealth (Choy Sun) distribute red envelopes with prizes to kids. (Jan 22,    2023) See details.

Chinese New Year Parade (Feb 4, 2023)
Chinatown Street Fair (Feb 4 & 5, 2023)

---
This Year's Events - 2023
---
Chinese New Year Celebrations in the City
The Chinese Lunar New Year falls on January 22 for 2023, and San Francisco celebrates for two-and-a-half weeks.
If you're visiting the city around this time, you're usually in for a treat: parades, street fairs, fireworks and lots of friendly energy!
San Francisco has one of the biggest and oldest Chinese New Year celebrations outside Asia. Around 500,000 people come to the events here, so be prepared for crowds!
---
The SF Chinese New Year Parade 2023
When: Saturday, Feb 4, 2023. Starts 5:15 pm. Lasts about 2.5 hours.
Where: Starts at 2nd and Market, goes down Market to 3rd St, up Geary to Powell, right on Powell for one block, then right on Post down to Kearny, left on Kearny, then along Kearny all the way to Columbus. This year it goes all around Union Square.
---
Best Places to View the SF Chinese New Year Parade
I scoped out the route the parade will take. See my tips on the good spots to watch from, and photos of the parade route at parade tips.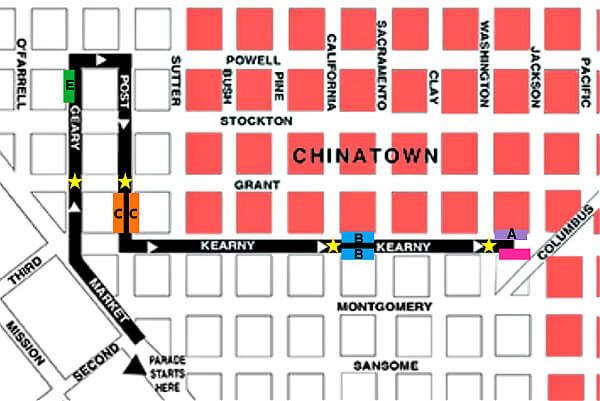 2023 Parade Route with Bleachers Marked
---
Bleacher Seating
The four sets of bleachers along the route provide a good view of the parade (and a guaranteed place to sit down).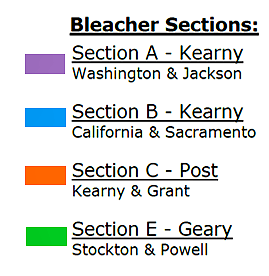 Section A: $60, in the reviewing stand on Kearny St, between Washington and Jackson (end of parade route).
Section B: $41, on Kearny, between California and Sacramento.

Section C: $41, on Post, between Grant and Kearny.
Section E: $70 on Geary, on Union Square, between Stockton and Powell
For bleacher seating, they recommend you get there by 4 pm. 
To see what the bleacher seating looked like in a previous parade, go to bleacher seats.
The parade is loud and full of life. Group after group of dragon dancers, acrobats, martial arts displays, elaborate floats, costumed marchers and stilt walkers. Lots of pounding drums and firecrackers! Something to be experienced at least once in a lifetime; many people go year after year.
SF New Year Parade, Dragon Boat
(© Kobby_dagan | Dreamstime.com - Chinese New Year Parade Photo)
---
Tips for enjoying the parade:
Get there early (by 4:30 at the latest, 3:30 for front row spots).
Dress warmly, and bring an umbrella; the parade goes rain or shine.
Bring water and snacks.
Book a seat if standing is a problem (see above).
Driving and parking? Book a spot in advance in a garage, with a parking app (see below).
If you can, stay till the end, because you'll be treated to the sight of the Golden Dragon. The huge dragon is all lit up, over 200 feet long, and carried by 100 dragon dancers; this is the Grand Finale of the parade. Drums, firecrackers, and magic!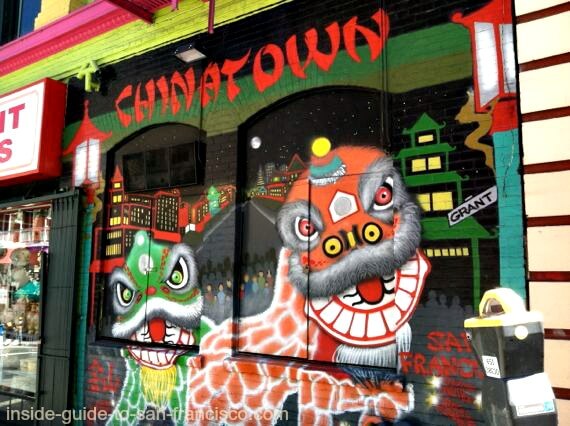 SF Chinatown Mural
---
Can't get there? In past years, it's been broadcast live on TV. Two local stations carried it, so check later to see if it's happening this year: KTVU Fox 2 and KTSF Channel 26 (6 to 8 pm).
Or watch it online, at http://www.ktvu.com/news/ktvu-live-stream or via the KTSF app for mobile devices. The KTSF broadcast will probably be in Chinese.
---
Note: I may earn a small commission if you make a purchase through some of the links on this page, at no extra cost to you. This helps me provide all the free information I post on this website. Thank you for your support!
---
Getting to the Parade
By car: streets along the parade route will be closed at 4:30 pm, and traffic will be ugly, but you can still drive in and park. But garages will fill up fast; booking a spot with a parking app ahead of time is a safer bet. Caveat: sometimes garages have higher rates for special events; another reason to book ahead.
Parking Garages in walking distance:
Sutter-Stockton Garage, 330 Stockton (enter on Bush or Stockton Street)
Union Square Garage (Union Square, enter on Geary)
450 Sutter Garage
Ellis-O'Farrell, 123 O'Farrell
Fifth and Mission Garage, 833 Mission at 5th Street.
550 Kearny Garage (valet, enter 665 Sacramento Street).
Portsmouth Square Garage, 733 Kearny at Clay.
St. Mary's Square Garage, 433 Kearny (also an entrance on California St.)
Tip: The Portsmouth Square, Union Square, St. Mary's Square, and 550 Kearny garages are all on the parade route, but the last two have access from other streets, so you can still get in and out during the parade. The Portsmouth Square and Union Square garages' entrances/exits will be blocked off after 4:30 p.m. until the parade is over.
Parking tip: if you plan to drive, book a parking spot through one of the parking apps, like spothero.com, well in advance if you can.
A couple of years back, I found a spot through Spot Hero for $10 for the day of the parade at the 550 Kearny Garage, right on the parade route, so it's possible. But I booked it almost a month in advance.
In the past, I've seen $8 for the day of the parade at the 550 Kearny Garage. The word is, plan ahead!
See SF parking apps for a general review of the parking apps available in SF.
---
Public Transportation
t's easy to get to the parade by BART or Muni, but the crowds could be fierce. Best to come a bit early, and maybe hang out in Chinatown or North Beach for a late dinner afterwards.
BART and Muni (underground): Get off at the Montgomery or Powell Street stops, depending on where along the route you plan to go.
A number of bus routes go to this area. Check out the downloadable pdf from the city that shows all the bus routes: Muni System Map.
---
Chinese Flower Market Fair 2023
When: Jan 14, 2023: 10 am to 8 pm.
Jan 15, 2023: 9 am to 6 pm.
Where: along Grant Avenue (Clay to Broadway), and on Pacific, Jackson and Washington Streets (between Stockton and Kearny).
This is a pretty tradition: city blocks of flowers, fruit trees, and fruit for sale, to welcome in the new year.
Chinese tradition associates certain flowers and fruits with good luck, so many Chinese families come to purchase these items to decorate their homes before the new year, to bring good fortune to their family for the rest of the year.
Especially auspicious items: orchids, narcissus, peach blossoms, chrysanthemums, and little trees bearing oranges or tangerines.
There will be Chinese opera and lion dancing on the stage as well.
Around 400,000 people attend this fair! Very crowded.
---
Miss Chinatown USA Pageant 2023
Held in San Francisco annually for almost 60 years!
When: Saturday, Feb 3, 2023, at 7:30 pm.
Where: Hilton San Francisco, on Union Square.
For details of the event, see pageant.
The Coronation Ball for Miss Chinatown is also Feb 3, 2023, at the Hilton, after after the pageant.
---
Chinatown Community Street Fair 2023
When: Saturday, Feb 4, 2023, from 10 am to 4:30 pm.
Sunday, Feb 5, 2023, from 9 am to 5 pm.
Where: Grant Avenue, (California Street to Broadway), and Sacramento, Washington, Jackson and Pacific Streets (Stockton to Kearny).
This is a fun and colorful street fair. Surround yourself in a celebration of Chinese culture: traditional Chinese music and dancing, acrobats, puppet shows, lion dancing, magic shows, lantern and kite-making, Chinese snacks, etc. Tons of people! (500,000 expected)
---
Walking through Chinatown the night of the parade was magical!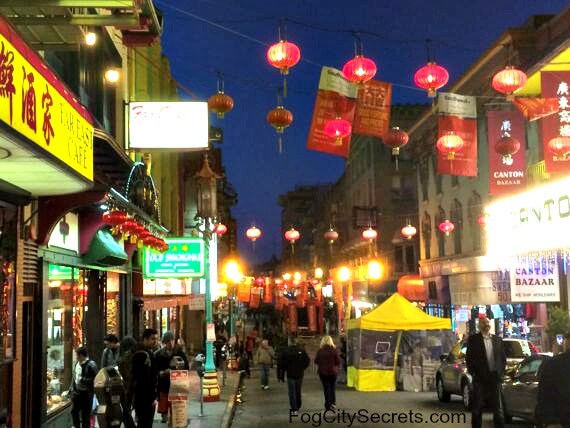 Evening in Chinatown
---
More Chinese New Year Events
San Francisco Symphony. Lunar New Year Concert, Sunday, Feb 5, 2023, at 5 pm. Performances of works by Chinese composers, both classical and folk selections. You can make a night of it by adding on the special banquet. See SF Symphony Chinese New Year for more info and tickets.
---
Hotels Near the Parade
If you're planning to stay in San Francisco for Chinese New Year and want to be in the heart of all the festivities, I've created a list of the hotels on the parade route. See Hotels on the Parade Route for photos and more info.
---
Chinese New Year Customs
The beginning of the lunar year is an extremely important time in Chinese tradition, because how one begins the year is said to affect one's fortunes for the entire year!
Want a lucky 2023?

 Here are the Do's and Don'ts...

Do: before the new year, thoroughly clean the house, put up "spring couplets" (two strips of red paper with good luck sayings...you'll see these sold in the markets), decorate with lucky flowers and plants, buy new clothes for everyone in the family, and have a family reunion dinner. Set off firecrackers when the new year arrives to drive off bad spirits and bad luck.
New Year's day: wear the new clothes, give the children red envelopes with money, listen to the ringing of a large bell, show respect to the ancestors' altar (if you have one!), watch the dragon and lion dancers. Give a special new year's greeting to others.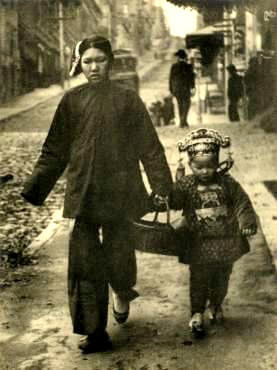 Carrying New Year's Presents in SF Chinatown, 1912
Gung Hay Fat Choi (Cantonese) is not as traditional as some of the New Year's greetings, but it is one of the most popular and well-known locally. It doesn't literally mean Happy New Year but is wishing the other joy and prosperity.

Don't: Lots of these! Don't sweep or clean house for two days, or you'll sweep away all the accumulated good luck. Ditto for hair and clothes washing. Don't speak unlucky words (say "death" and you'll be sorry!). Don't eat porridge (brings poverty). More No's: crying children, broken dishes, knives, black or white clothing, no hospital visits, and no borrowing or lending money. And don't give any one a clock or a mirror. Whew! Fortunately, after a couple of days, you can go back to normal and it won't affect the entire year.
The Year of the Rabbit 2023
Chinese tradition divides the year into 12 parts, each associated with one of the 12 animals of the Chinese zodiac. A person's character and personality are supposedly influenced by their birth sign.
Who is this rabbit? He's a kind and patient fellow, polite and responsible, and persistent in reaching his goals.
The rabbit is sociable and and charming, and his reasoning skills can make him successful in scholarly pursuits.
He's feels things stongly but doesn't always show it, and is very loyal to those he loves.
Will the Year of the Rabbit be a good one or a bad one? The answer depends on which sign your were born under; Chinese astrology is complex and each animal interacts differently with all of the others.
This year, the luckiest signs are Pig and Goat.
It's not a great year for those born under this year's sign (rabbit years: 1927, 1939, 1951, 1963, 1975, 1987, 1999, 2011, 2023). But for even better luck, wear a red item given you by an older relative. Or just ignore the whole thing and enjoy the festivities!
---

Insider Tip:
I've scouted the parade route for the best viewing spots. Here are the results, with photos.
---
More to explore...
---